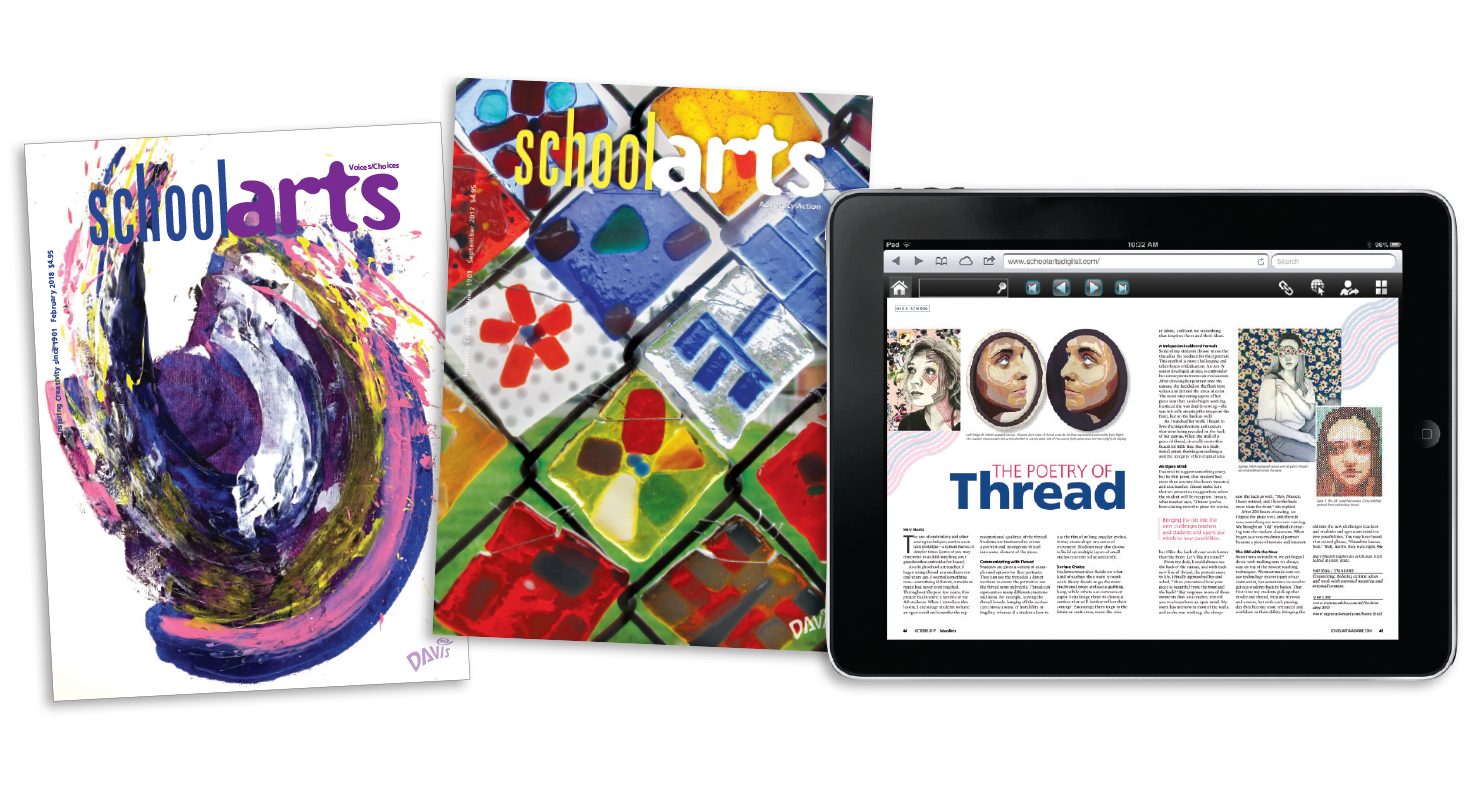 5 Reasons Why Art Educators LOVE SchoolArts
magazine:
Theme-based lessons for all levels
Unique and innovative K–12 lesson plans based on big ideas and themes like advocacy, play, and collaboration.
Ready-to-use contemporary fine art images
Fine art accompanies artist interviews and theme-based studio experiences in our contemporary art feature.
Web links, products, opportunities, and more
Enriching online resources in every article and up-to-date information on the latest art products and curriculum.
Articles on advocacy in every issue
Ideas and inspirations that demonstrate how vital the arts are to the education of students.
A FREE digital edition
A companion digital edition with unlimited access to searchable back issues. Browse and share on the go.
Fill out the form to get your FREE sample; and if you want to subscribe right now you'll get 1 year (10 issues) for just $19.95.
Visit SchoolArtsMagazine.com/Subscribe to take advantage of this offer with promotional code SASAMPLE or call 800-533-2847, ext. 220 to order.